Parallel Lines — Workshops
— with Amanta Scott
Designed and directed by Canadian Artist, Amanta Scott, these workshops bring together people of all ages, cultures and socio/economic backgrounds to share stories and explore diverse perspectives, choice, perception, memory and the subconscious — through conversation, storytelling, performance, interactive sculpture installation, and painting.
Cultivating empathy, compassion and teamwork, the workshops empower participants to listen to and connect with others; and to express and release their emotions through art and artistic interpretation. A powerful catalyst for developing intensely personal, thoughtful, revealing and insightful installations by Participants of all ages, the workshops create a forum for creative expression and release.
Conducted in communities, schools, offices, art galleries and museums — the workshops are guaranteed to generate lively discussion and laughter.
Newcomers, refugees, mothers, fathers, former inmates, troubled youth, survivors of Canadian residential schools, prostitutes, victims of incest, insomniacs, workaholics, soldiers, adults, children, seniors, travellers — literally anyone who has slept or attempted to sleep in a bed — everyone has their own unique story and perspective to share.
Intercultural art workshops exploring diverse perspectives, choice, perception, memory and the subconscious — through storytelling and sculpture.

Amanta conducted three 1-hour workshops for New Canadian young mothers — at Rexdale Community Hub. Participants spoke Farsee, Hindi, Arabic, Twi, Urdu, Spanish, French and English.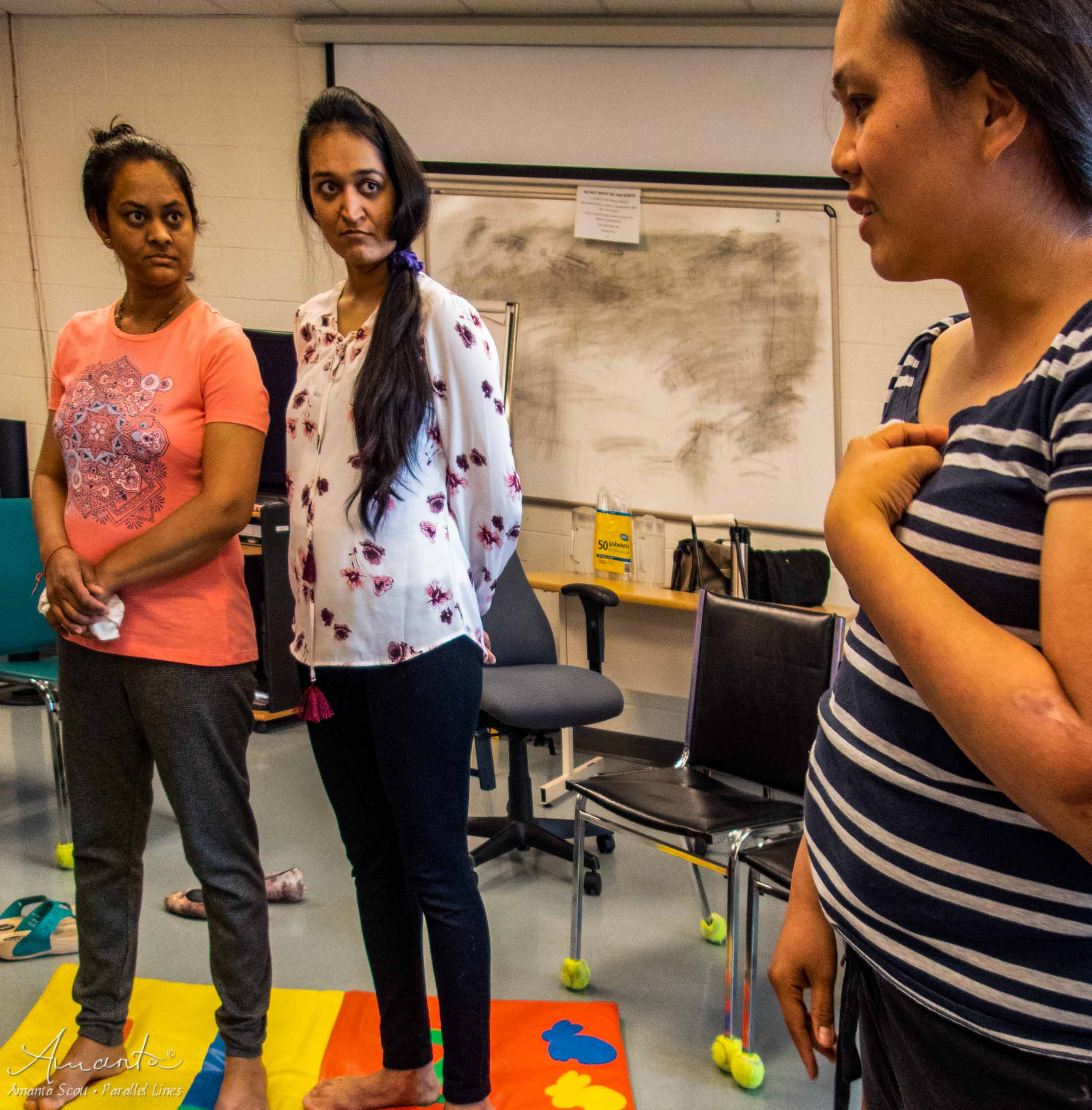 Workshops in Kirkland Lake
Amanta conducted five 3-hour workshops in Kirkland Lake for participants from Beaverhouse First Nation; Canadian Mental Health Association, Cochrane - Temiskaming Branch; and Kirkland Lake District Composite School.
— perspectives and adventures —
She also speaks about the evolution of Parallel Lines; her creation process; and the various elements in the project.
painting expressions
— Paintings inspired by photos, memories and emotions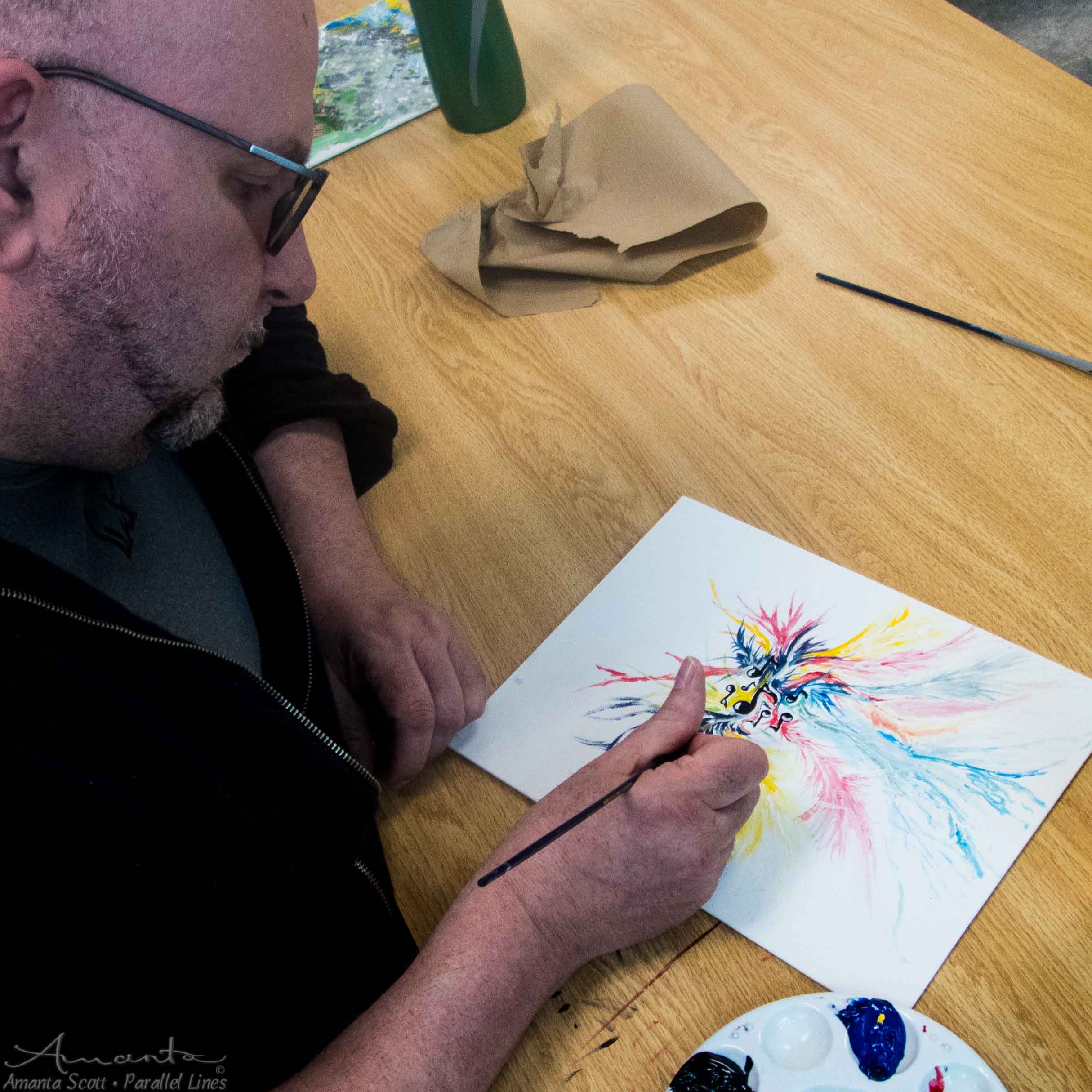 Leading Tone Arts Productions is a not-for-profit charitable arts organization
dedicated to promoting the arts, cultivating unity in diversity;
generating intercultural awareness and understanding;
and educating through installations, exhibitions, workshops and performances.
The support of our friends, community partners, patrons and sponsors
goes a tremendous way to helping us stimulate the minds and hearts
of people of all ages, cultural and socio-economic backgrounds.
These workshops were made possible through the generous support of: